Regular price
$359.99 USD
Regular price
Sale price
$359.99 USD
Unit price
per
Sale
Sold out
⭕ 
A Game Changer
Stay active whether you're working, studying, or indulging in your favorite TV shows!
⭕ 

More Stable
Unleash your fitness potential with the stabilizing power of six support feet on our top-rated treadmill!
⭕ 

Exclusive Remote Slot
Never fear losing your remote again!
Share
View full details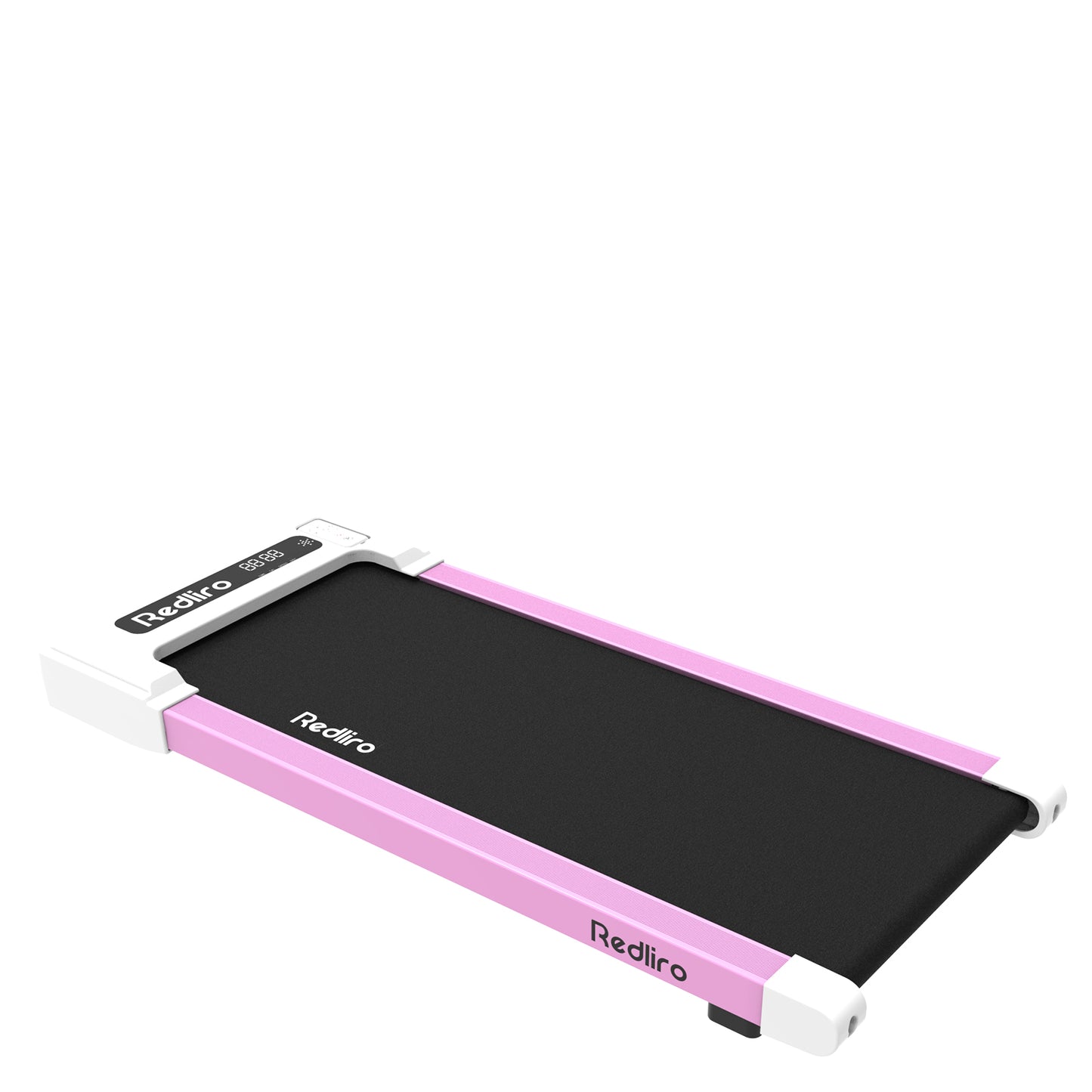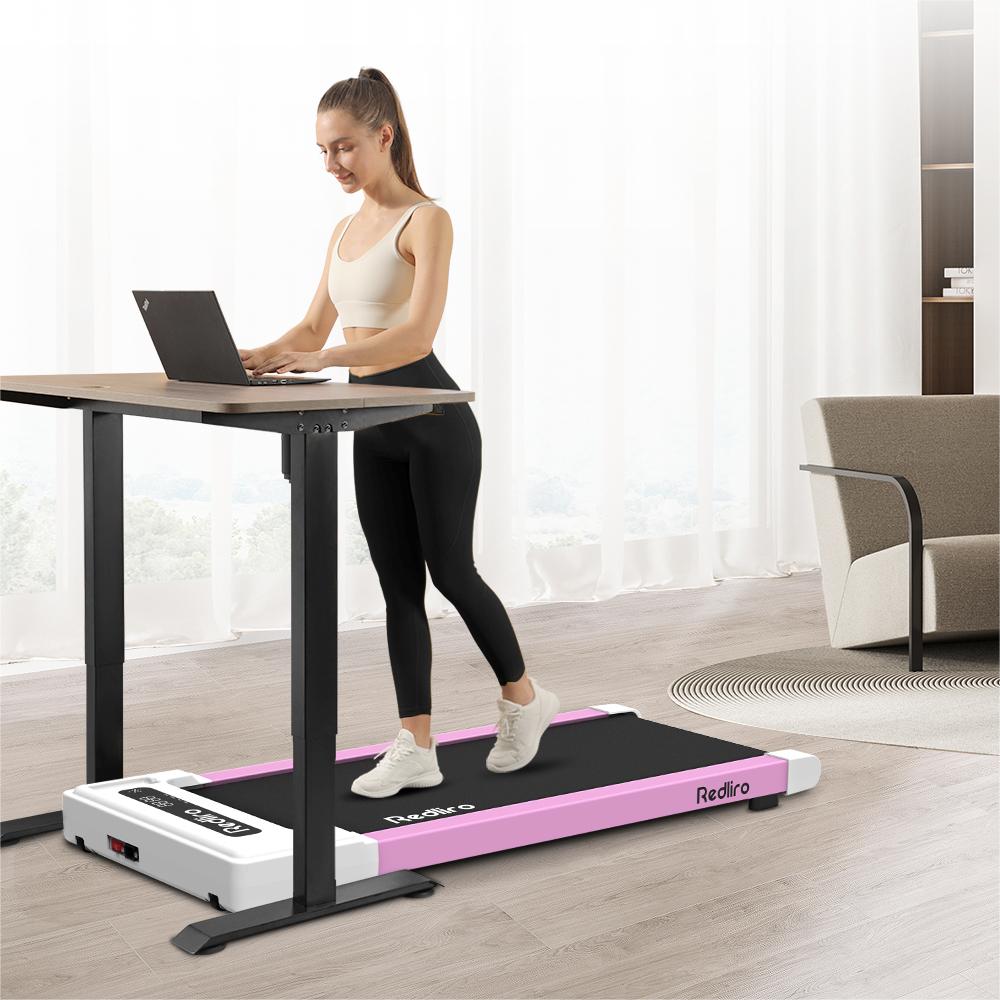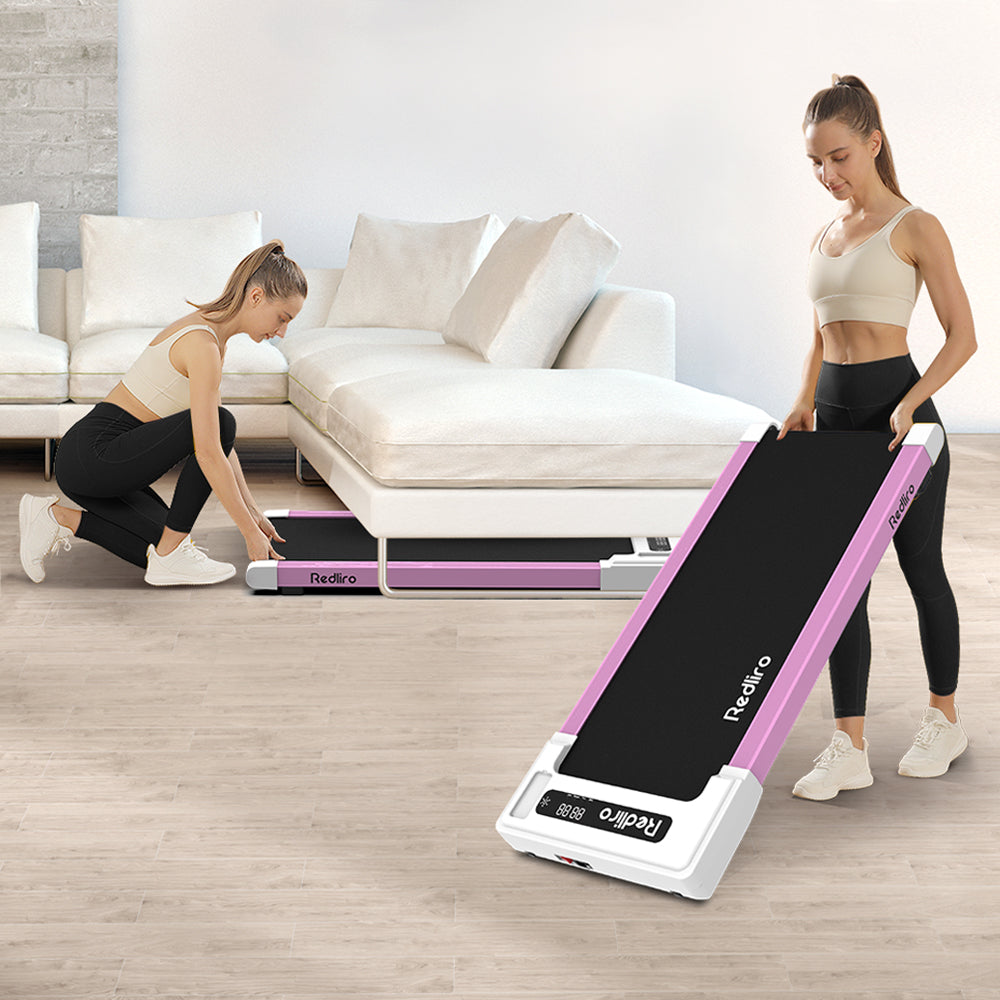 " I know walking is free but in the big city it is not safe and the weather isn't always good. This treadmill allows me to get a good walk in whenever I want it. I even do light jogging. It isn't as heavy as I thought it would be and can be maneuvered where you want it. I have it in a dedicated space so I don't have to drag it out and put it away every time. Easy to unpack. Includes remote with 2 batteries, belt tracking adjustment tool, silicone oiler, and power cord. Comes pre-lubricated so I just plugged it in and got to using it. For me, getting regular exercise is more important than it sounds. The cute pink is also a plus. So far, I love it! "
- zamzam1
⭐️⭐️⭐️⭐️⭐️

" This little treadmill works like a charm! Instead of spending a half hour driving to/from the gym, this gives me instant access. I'd think you'll find this an excellent addition to your daily routine. It took me only minutes to set up (maybe 3-4 minutes to inbox, plug in, sync the remote, and start walking). I use it 6-7 times daily! "

- Jim C.

⭐️⭐️⭐️⭐️⭐️

" When I learned that sitting is the new smoking I realized I sit all day while working and I knew I needed a walking pad. Now I walk through two hour zoom meetings and feel like I'm doing what I can to counter the sedentary lifestyle that results from sitting at a desk all day. I'm moving and this is important for my health, posture and wellness. "

- Haydee Morales

⭐️⭐️⭐️⭐️⭐️

" I've really enjoyed this so far under my standing desk. It's such a good way to get steps into your day while not needing to leave your desk on a busy day. It also helps with energy levels when I feel a midday crash coming. "

- Natalie S
Q&A
Does it have a balance bar?

No, it come without a hand rail.
How does the speed increase?

In standard mode, the speed increases by 0.1 mph with each press of the "+" button. In P mode, the speed automatically adjusts and the exact value is specified in the instructions.